Video for Marketing Departments
The root cause of nearly every problem is communication. No matter what type of company you are – B2B, B2C, ABC, or 123 – it doesn't matter. You need good communication. You need it for your customers, your audience, your teams, and your employees.
The best way to communicate, internal or external, is with an effective video strategy. 
No Two Strategies Are the Same.
Cooking is a lot like marketing. You wouldn't bake a pizza the same way you grill a steak, and you wouldn't create the same video for two different brands. Every piece of your video strategy is custom, specifically created for a specific purpose.

The first step in any of our video strategies is understanding you. We work to understand your company, your market, and your audience. We analyze what you're currently doing, and what your competition is doing to formulate a plan to do it better.
Partner with an agency that knows how to craft stories for video, and excels at digital marketing.  Make your marketing department the shining example of your organization. 
Integrated project management and reporting.

Research and development of ideas and concepts based on your audience, geographic region, and industry.

An extension of your marketing department without having to hire an in-house team or invest in equipment.
Content
Create content directly intended for your unique solution, and the audience that wants it.
Full Production Crews
Decades of Experience
Advanced Equipment
Film Content Anywhere
Marketing
Strategically place that content in the most effective way possible to build the most engaged audience possible.
Google/YT, Facebook, and Social Ads
Display Campaigns
Programmatic Advertising
Sales Assist Lead Generation
About Lavender Digital
Founded by Jesse Lavender, we have created thousands of videos for brands and organizations across a wide variety of content. We're a video marketing agency who puts strategy and brand ahead of everything else. If your agency doesn't have the ability, capacity or desire to create an in-house video production unit, we would love to partner with you. We're currently working around the US with our offices located in Atlanta, GA.  We've completed projects in nearly all US States and 14 countries.
Our team comes from a background of graphic design, web development and online marketing. We use this knowledge to create an impact with not only the simple idea of a video, but the "why, what, how" behind it. We have a crew of Marketing Strategists, Creatives and Video Producers.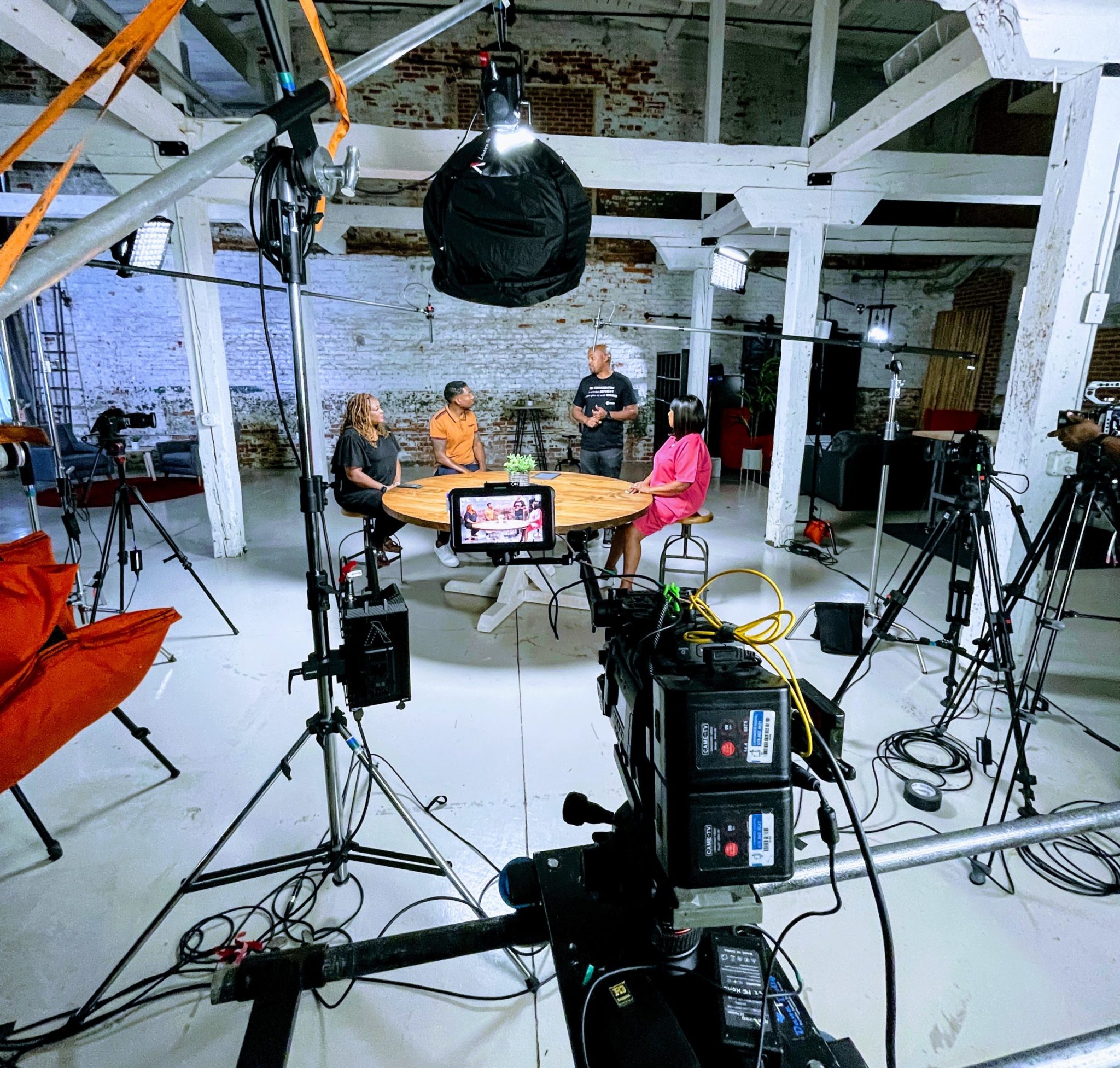 So what makes up a Video Strategy?
Everyone's strategy is different because everyone's needs are different. But here are some common examples of what we create:
Brand Films
Success Stories
Company Culture Videos
Micro Documentaries
Motion Graphic Explainer Videos
Humor-Driven Narrative Ads
Still not convinced? Check out these Video Strategies in all their glory.
Comedy
We find that adding quirky comedy in ads can have a huge impact on reliability.  It creates a unique way to connect to your audience, selling your brand without feeling as if we're "selling".

Customer Success
The ultimate impact of your product or service can be seen in multiple layers. We provide Customer Success stories for any kind of organization. When a Saas platform asked us to create a Customer Success video, we knew that we needed to tell the story in a way to translate all the way down beyond the initial end user.

Vision Casting
"Stories" is a word you continue to read on our website. It's because we're dedicated to a story, no matter what style it is. Vision Casting videos are some of the best ways to tell a story with a message that sets the tone for your brand.

Storytellers
We produce stories and mini-documentaries of all kinds. This is a trailer we created for a storyteller series with a non-profit. We told six unique stories of people impacting the world in a mini-series.  This is the trailer for that mini-series. See more of the videos here.

Animation
If you want to tell your story in a fun way, animated explainer videos can be a good fit. These are eye-catching animations that are driven by visuals and audio to make a unique product.

Commercials
When you care about your customers, it's easy to highlight how they use your services. We worked with Morris Bank to develop a series of commercials featuring their business and commercial banking customers.

Product Videos
Rovos needed to create a video to show off their newest product. We went from concept to completion in just a few weeks while also updating their website, creating graphics and pushing out photos as well.

We've worked with Jesse Lavender and Lavender Digital several times for video shoots. Each experience has been excellent . . . Jesse is professional, an excellent videographer and editor, and he's just a great guy to work with overall. Highly recommended!
I've worked with Reid on some amazing projects. What you need to know, and what he might not tell you, is that his work is award-winning. Creative. Persistent. Knowledgable. And able to work under less-than-ideal conditions and STILL produce a stellar project. I highly recommend.
Awesome. Truly awesome. After working with the Lavender Digital team for five years now, I can say nothing but the most positive things. Whether I have an idea that needs to be realized or, more frequently, I have no idea what direction to take, Jesse and Reid get the job done! And they do it with amazing creativity and utmost professionalism, all while being the easiest and most fun to work with. Plus, when it comes to making those being filmed feel comfortable in front of the camera, they're the best! If you're looking for top-notch, cutting edge digital and video solutions, Lavender Digital is where you need to go. You'll be glad you did.
Lavender Digital is fantastic to work with. They are a professional team and take the time to understand your needs. Very responsive, creative, quick turnaround, and quality work!
Great team to work with that always goes the extra mile!
Exceeded my expectations! Quality work in a timely manner... I had a great experience working with Jesse & Reid!
If you're looking to boost your digital marketing visibility and footprint with original videos that fit your brand and your budget, Lavender Digital is the place to go! I have only positive things to say about Jesse, Reid, and the team and about my overall experience. We've seen great results from their work!
Lavender Digital has been filming videos for me for at least 4 years and the company is top-notch when it comes to the quality of their work; and Jesse is a pleasure to work with, Even when I'm not sure of what I want the video to look like, Jesse has a great eye for finding the best location/backdrop to create the perfect video. I highly recommend them for all of your video needs.
Lavender Digital filmed the training videos for our Christian Premarital Course at 2Yoked.com. Jesse also filmed the interviews with our couples. The work was professional, and they were flexible and patient with our inexperienced team! We are excited about the course, and the videos make it shine!
Jesse is incredibly talented and amazing to work with. I've done numerous shoots with him to capture people's stories, and he always brings a sense of comfort and confidence to the person sharing. He's incredibly reliable, punctual, creative, and adaptive to different circumstances. Our videos are always beautiful & perfectly shot. Can't recommend Lavender Digital highly enough!
The organization I work for has been a client of Lavender Digital for over five years. We have specifically worked with them on film projects as well as animated videos. Jesse and his team are creative and always produce quality content, make collaboration easy, and provide our organization with compelling videos that reflect powerful stories. Through the years, we've had many individuals and other organizations inquire about who created our videos, so we have sent additional work to Lavender Digital. Our continued work with them and recommendation to others is a reflection of how much we value the relationship we have with Lavender Digital and the products they produce for our organization.
We love working with Lavender Digital! We have worked with Jesse numerous times and already have our next project set for this month. He is professional, talented, calm, a master editor and upbeat. Most of all, he is efficient and gets you the product back exactly when he says. It always blows you away because his video is so crisp and sharp.He also meets with you before to lay everything out so that you can complete your project, online courses for us, in a timely manner so you can hit your deadlines. Lavender Digital is the best! There is nothing like peace of mind knowing that the job will be done right.
Jesse and the folks at Lavender Digital have been absolutely phenomenal to work with. They've helped us with a number of various projects over the past few years and we've been exceptionally pleased with the outcome each time. In a time when many agencies are slow to respond (if they respond at all), their responsiveness and attention to detail is refreshing. Highly recommend.
Fully white-labeled video marketing so their internal team can focus on branding and web services with large consumer brands. A 25% profit margin with 95% of the work outsourced.
Utilizing our video marketing with video/display Ads, the agency grew a $25k/month video division with no internal team.
We're currently providing full producing, production and editing leading to an average of $3,500/month profit with minimal client management. Rather than expanding internally, they utilize our team.