We Are a Video First Problem Solving Agency
When you boil it down, marketing is just problem solving. Just like any problem the first step in solving it is identifying it. Then you work to understand it. Finally, you get started solving the problem.
Using video forward creative strategies, we work with you to identify, understand, and then solve the trickiest problems for your brand's marketing.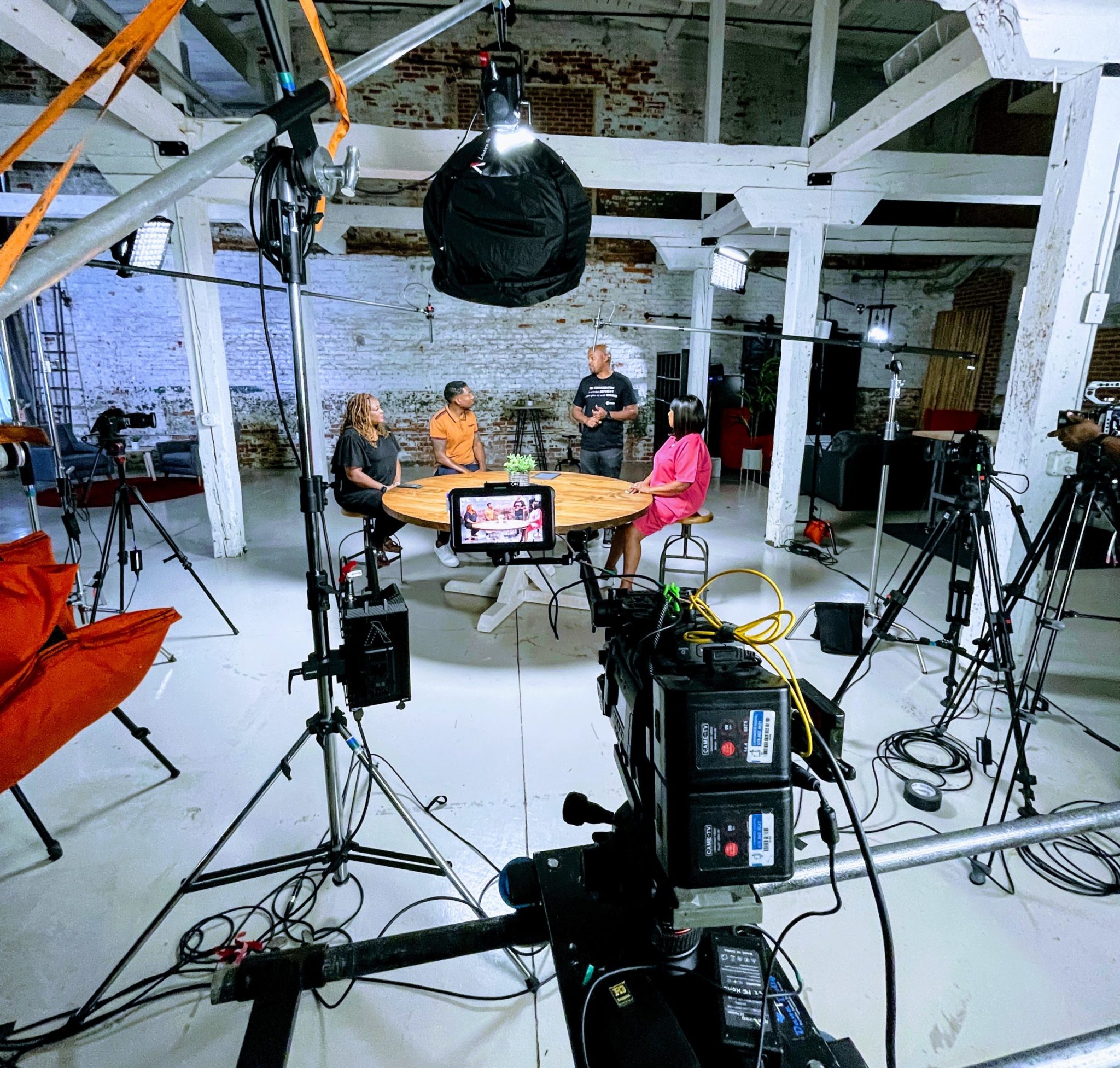 Video as part of your strategy.
Video is the most effective way to communicate for your brand. Every marketing firm, brand agency, SEO expert, and PR agent on the planet will tell you that. Most of these organizations started somewhere else – print, email, blogs, events – and added video when it became economically necessary.
Not us.
Lavender Digital was first founded as a video production agency. Our team is made up of award-winning filmmakers, documentarians, and video creatives who understand that not only is visual storytelling the best way to solve your brand's problem, we know how to do it.  We move beyond simply creating the content by helping you place it in the right places at the right time.
We're a creative team that enables your brand to shine. We help marketing departments, owners and managers use their marketing budgets to drive new growth and engagement. It's simple: if you want to get your message out there, our team can be your partner in the journey. We're always watching the data, and using our creative brains to develop new messages.
I've worked with Lavender Digital across many different projects for the past few years. They are responsive, proactive, professional, and helpful. I never hesitate to recommend them to colleagues.Whether it's a marketing or storytelling they provide a quality experience and product every time.
An absolutely incredible company to work with! Jesse and his team are pros and produced beautiful work. Plus, they were delightful interpersonally - kind, responsive, timely, collaborative, fun, and generous. We'll definitely be using them again.
We've worked with Jesse Lavender and Lavender Digital several times for video shoots. Each experience has been excellent . . . Jesse is professional, an excellent videographer and editor, and he's just a great guy to work with overall. Highly recommended!
I've worked with Reid on some amazing projects. What you need to know, and what he might not tell you, is that his work is award-winning. Creative. Persistent. Knowledgable. And able to work under less-than-ideal conditions and STILL produce a stellar project. I highly recommend.
Lavender Digital is fantastic to work with. They are a professional team and take the time to understand your needs. Very responsive, creative, quick turnaround, and quality work!
Great team to work with that always goes the extra mile!
Exceeded my expectations! Quality work in a timely manner... I had a great experience working with Jesse & Reid!
If you're looking to boost your digital marketing visibility and footprint with original videos that fit your brand and your budget, Lavender Digital is the place to go! I have only positive things to say about Jesse, Reid, and the team and about my overall experience. We've seen great results from their work!
Lavender Digital has been filming videos for me for at least 4 years and the company is top-notch when it comes to the quality of their work; and Jesse is a pleasure to work with, Even when I'm not sure of what I want the video to look like, Jesse has a great eye for finding the best location/backdrop to create the perfect video. I highly recommend them for all of your video needs.
Lavender Digital filmed the training videos for our Christian Premarital Course at 2Yoked.com. Jesse also filmed the interviews with our couples. The work was professional, and they were flexible and patient with our inexperienced team! We are excited about the course, and the videos make it shine!
Jesse is incredibly talented and amazing to work with. I've done numerous shoots with him to capture people's stories, and he always brings a sense of comfort and confidence to the person sharing. He's incredibly reliable, punctual, creative, and adaptive to different circumstances. Our videos are always beautiful & perfectly shot. Can't recommend Lavender Digital highly enough!
The organization I work for has been a client of Lavender Digital for over five years. We have specifically worked with them on film projects as well as animated videos. Jesse and his team are creative and always produce quality content, make collaboration easy, and provide our organization with compelling videos that reflect powerful stories. Through the years, we've had many individuals and other organizations inquire about who created our videos, so we have sent additional work to Lavender Digital. Our continued work with them and recommendation to others is a reflection of how much we value the relationship we have with Lavender Digital and the products they produce for our organization.
We love working with Lavender Digital! We have worked with Jesse numerous times and already have our next project set for this month. He is professional, talented, calm, a master editor and upbeat. Most of all, he is efficient and gets you the product back exactly when he says. It always blows you away because his video is so crisp and sharp.He also meets with you before to lay everything out so that you can complete your project, online courses for us, in a timely manner so you can hit your deadlines. Lavender Digital is the best! There is nothing like peace of mind knowing that the job will be done right.
Jesse and the folks at Lavender Digital have been absolutely phenomenal to work with. They've helped us with a number of various projects over the past few years and we've been exceptionally pleased with the outcome each time. In a time when many agencies are slow to respond (if they respond at all), their responsiveness and attention to detail is refreshing. Highly recommend.
Award-winning Videos
Check out some of our latest posts for video marketing education!